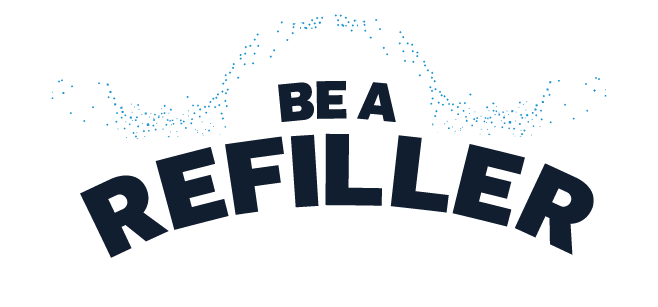 Community and Business – Join us and be a Refiller
Recent fires across Victoria has resulted in many local communities who don't have reticulated water experiencing smoke tainted water.
As a result, people who don't usually purchase bottled water are turning to this option to have access to safe clean drinking water if they don't have access to tap water.
South Gippsland Water have nominated our main sites as a location to refill containers with reticulated water. South Gippsland Shire Council are partnering with the program and have nominated 10 taps across the region.  Community are welcome to fill up drinking bottles and domestic sized containers at any of the Be a Refiller taps and sites listed below.
Refiller Locations
Businesses & Offices:
Foster, 14-18 Pioneer Street (containers 10L+ accepted)
Korumburra, 21 Shellcot Road (Milpara Community House)
Leongatha, 17 Cusack Road (containers 10L+ accepted)
Leongatha, 9 Smith Street (opposite bike shelter)
Parks & Gardens:
Dumbalk, Memorial Park – Nerrena Road
Fish Creek, Park (near BBQ) – Falls Road
Korumburra Scout Hall (front gates) – 39 Queen Street
Loch, Sunnyside Park (behind BBQ) – 43 Victoria Street
Meeniyan, Tanderra Park – Cnr Whitelaw & Tompkins Road
Nyora Common Reserve – Mitchell Street
Port Welshpool, BBQ area – Lewis Street
Poowong Hall (rear) – Nyora Road
Toora, Saggassar Park – Victoria Street
Public drinking fountains and bottle refill stations:
Foster Steampunk Water Maze art fountain – 38 Main St – next to Foodworks
Inverloch Hub – Riley St entry
Inverloch Rainbow Park – Ramsey Blvd
Inverloch Surf Life Saving Club – beach access path
Leongatha Splash Complex – Near entry
Leongatha Mary MacKillop Catholic Regional College – Soccer oval
Korumburra Basketball Stadium – Near entry
Wonthaggi Apex Park
Visit the tap finder map for all registered businesses and locations:  Choosetap.com.au tap finder map.
Businesses & community spaces… are able to help
Register with us and become a refiller
Getting involved is simple:
Download the information below, complete the registration form and email back to sgwater@sgwater.com.au and we'll do the rest!  …We'll provide you with a window sticker, posters and register your business on the Choosetap.com.au tap finder map.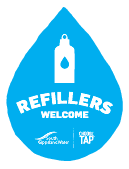 Tap water comes at a cost of $1.84 for 1,000 litres. The cost to the business would be less than 2 cents for every time you help out with 10 litres.
Being a Refiller comes with a range of benefits to organisations across the region:
Builds a reputation for sustainability
Promotes your business as being a community minded
Benefits from local advertising and social media campaigns
Supported by the Choose Tap coalition, and you will be a part of this national movement
Be a Refiller – Information Kit  
Visit the Choose Tap website: www.choosetap.com.au
About Choose Tap
In a bid to increase awareness of the health and environmental benefits of tap water, South Gippsland Water has signed up to be a part of the Choose Tap initiative.
The Choose Tap initiative was started by Yarra Valley Water and aims to promote the benefits of drinking tap water as part of a healthy lifestyle and as a positive alternative to bottled water. More than a billion people worldwide do not have access to safe drinking water – but sometimes in Australia we take our quality tap water for granted.
It just doesn't make sense to buy bottled water.
Did you know?
It can take up to 3 litres of water to produce 1 litre of bottled water.
The charge for 1 litre of bottled water is up to 1,500 times the cost of tap water.
Over 90% of the cost of a bottle can be traced back to the bottle, lid or label.
In terms of cost, it's a no brainer.
1 litre of bottled water could typically cost $3 (or more), but for the same price you can refill a one litre bottle from the tap, every day, for over 2.5 years!
South Gippsland's tap water comes from the rolling green hills and picturesque rivers and creeks throughout our region. Its then clarified and treated to ensure it meets Australia's national drinking water standards. So, Be Smart, Choose Tap!