South Gippsland Water recognises that our staff are a major strength. South Gippsland Water focusses on recruiting, training and retaining staff of the highest calibre. The sound performance of our staff enables the Corporation to continue to deliver the services necessary to effectively manage the needs of customers across the region.
Employing over 90 staff across the region, South Gippsland Water provides training and support with the aim of providing ongoing career development.
We offer careers in:
– Communications, marketing and community relations
– Customer service
– Engineering and project management
– Environment and sustainability
– Finance and accounting
– Information technology
– Planning and development
– Trades and maintenance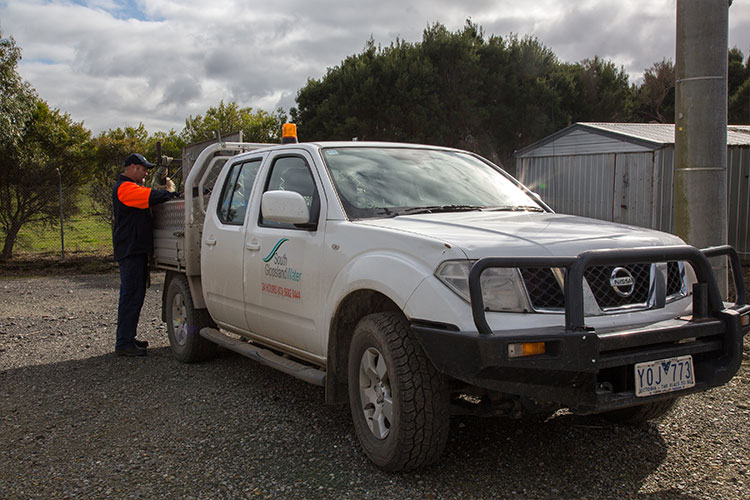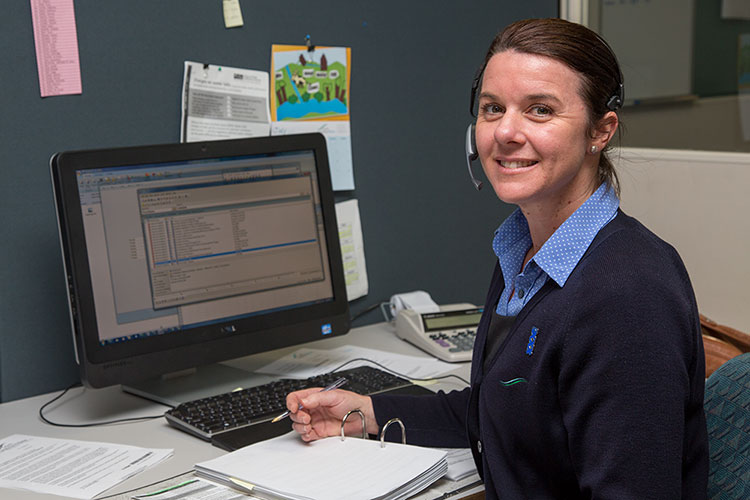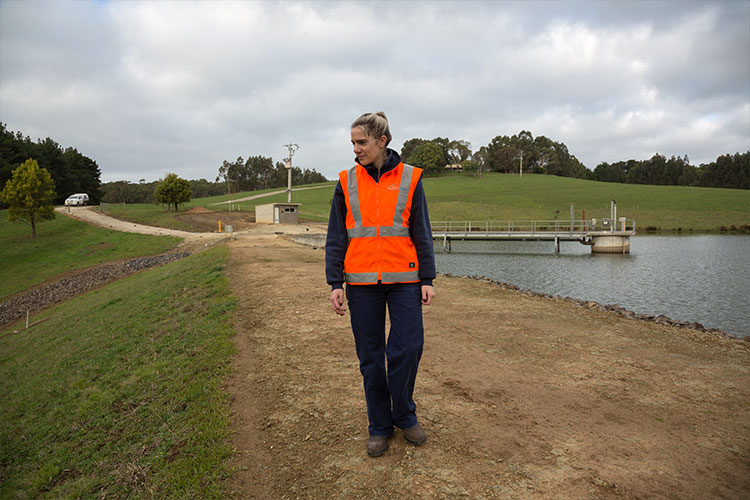 Recruitment Process
South Gippsland Water advertises positions available on our website and in local newspapers. The recruitment process requires a written application and will be followed by at least one interview.
How to Apply
Your application should include the following:
Cover letter
This letter should include your full name, address and contact daytime phone number and the title of the position you are applying for. It should also include why you are applying for the role and a summary of your skills and experience that meet the position requirements.
Response to the selection criteria
Should the position you are applying for require a response to selection criteria; ensure you provide a response to these, failure to do so may mean you are not considered for the position. To respond, provide a brief statement on how you meet each of the Selection Criteria e.g. qualifications, knowledge, skills, abilities and work experience. Remember to give examples of how you have had experience in these areas throughout your life.
Resume
An up-to-date resume which includes:
– Education, qualifications and licences;
– employment history (with your most recent position first) detailing period of employment, position and responsibilities; and at least two recent work-related references with daytime phone numbers.
– If you want to attach any supporting material such as certificates/licence, please do not attach originals.
Please note: It is the practice of South Gippsland Water to notify all applicants in writing of the outcome of the application process. Applications received from unsuccessful applicants will be destroyed within three months of a decision being made.  
Vacancies
As an essential service provider, South Gippsland Water is working to ensure that water and sewerage services operate reliably during the coronavirus (COVID-19) pandemic. Dedicated South Gippsland Water staff are working remotely across all facets of the organisation to deliver a seamless service to our customers.
As a state owned water corporation, South Gippsland Water is doing what it can to support community and the economy. Recently the Finance Team has activated steps and is aiming to pay creditors within 5 business days. As a result, last week more than $1.8M was paid to creditors and suppliers getting money flowing into the local economy.
Managing Director, Philippe du Plessis said, "Clearing the majority of our creditors last week and working to pay invoices quickly will help support suppliers and small businesses with cash-flow during these challenging times".
Whilst the Corporation's offices are closed, staff are still working, including our Customer Service Team who are still available on 1300 851 636 to assist customers with any queries or concerns.
Vacancies
Vacancies
Please note, in order to be considered for a vacancy at South Gippsland Water, all applicants are required to submit a copy of their resume and a statement addressing key selection criteria (PDF and Word documents accepted).
Key Selection Criteria can be found in the relevant Position Description. Questions can be directed to People and Culture on 03 5682 0403.
Applications (including all relevant documents either attached or uploaded) can be submitted: