Your Water Bill – What can it tell you?
South Gippsland Water's bills include two useful pieces of information when it comes to saving water. A graph showing water use for the last four billing periods (16 months) and a table showing average daily water use, in litres, for the current billing period and the same period last year, (a billing period is 4 months, with 3 bills sent per year).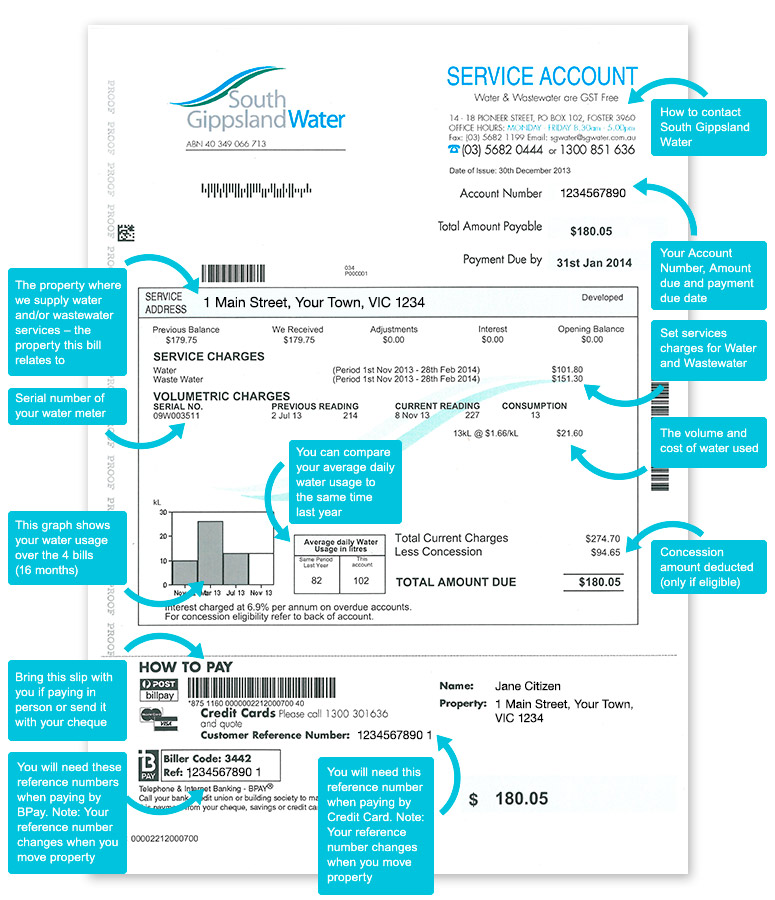 Reverse of Account – To see the standard information provided on the back of your water bill.
Estimated Meter Read
We recognise that disparities can occur in estimated meter reads. We are here to help if you think your account balance is incorrect.  If you receive an estimated account, you can provide us with your own self-read of your water meter and we will adjust and re-issue your account, free of charge. Call 1300 851 636 or email sgwater@sgwater.com.au.
For more information and FAQs see: Estimated Reads