South Gippsland Water is a proud supporter of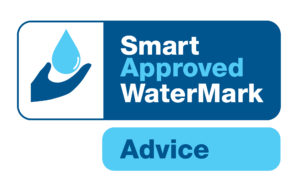 In collaboration with Smart Approved WaterMark, we are providing a range of tips and resources to help you save water in your home, garden and business.
GARDEN
Find out when and how to water efficiently in your garden. Discover how to install a rainwater tank and use greywater safely. Design a new garden. Browse Smart WaterMark approved garden products.
HOME
Explore ways of reducing your water wastage in your kitchen, bathroom, laundry. Discover the most water efficient method of washing your car and caring for your swimming pool.
BUSINESS
Discover how to save water across different parts of the business sector including nurseries, food processing, manufacturing, commercial laundries, the building industry, hospitality, textiles, horticulture and viticulture.