Board of Directors & Management
The Board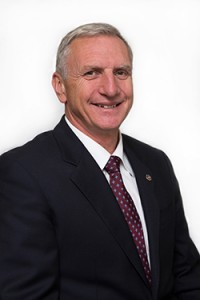 David Schultz – MIEAust, CPEng, GAICD
Appointed 1st October 2011 (Chair)
David Schultz is a Civil Engineer and is a graduate of the Australian Institute of Company Directors course. He is a director of VicWater and has been a non-Executive Director of Life Saving Victoria. David along with his wife Jan and family, has owned a holiday house in lnverloch for over 40 years. He has been actively involved with the lnverloch Surf Life Saving Club since it started in 1998, being a member of the first patrol, President of the club from 1999 until 2006 and now a life member. Previously, David held various executive roles with GHD Global including Practice Leader of the management consulting practice and Senior Project Director Middle East.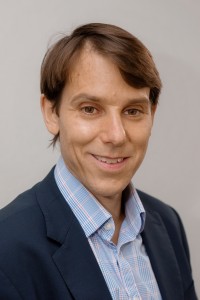 Geoff Lake
Appointed 1st October 2015
Geoff is a practising barrister at the Victorian Bar. He is the Chair of Vision Super and a councillor and former Mayor of Monash City Council. Geoff is also a director of the Australian Institute of Superannuation Trustees (AIST) and has previously served as president of the Australian Local Government Association and the Municipal Association of Victoria and as a board member of the Metropolitan Fire Brigade.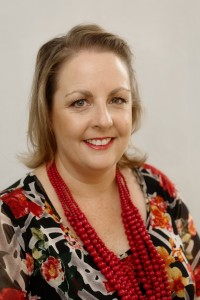 Kate Young
Appointed 1st October 2015
Kate Young is a town planner at Crowther & Sadler. Kate is currently on the Board at Gippsland Grammar, chairing the Governance Committee, and is a former Director of the East Gippsland Catchment Management Authority. Kate also served on the Gippsland Lakes Ministerial Advisory Committee and East Gippsland Shire Inundation and Adaption Management Project Steering Group Committee. Kate has a Bachelor of Arts (Psychology), post graduate qualifications in Planning and Environment, Arts (Criminology) and is a graduate of the Australian Institute of Company Directors course.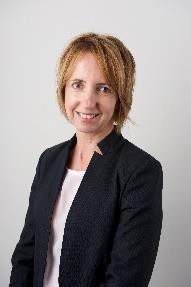 Susan Friend
Appointed 1st October 2017
Sue Friend is a Chartered Accountant and Director at Sapere Research Group. She has held senior roles in global accounting firms and smaller consulting firms. Sue is currently a board member of Melbourne Market Authority and Chair of the Financial Audit and Risk Management committee. Sue was previously on the board of Yarra Valley Water from 2010 to 2017 and was a member of the Risk Management & Audit Committee (including Chair from 2012 to 2016) and its Sustainability, Planning, Infrastructure & Regulation Committee. Sue also holds independent audit committee roles with the Municipal Association of Victoria, Court Services Victoria and County Court Victoria. Ms Friend holds a Bachelor of Commerce, a Bachelor of Laws, and is a Graduate of the Australian Institute of Company Directors.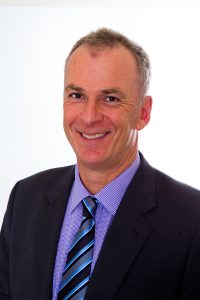 Christopher Rose
Appointed 1st October 2017
Christopher Rose is a Director and Founder of ThreePipe Consulting Pty Ltd. He has more than 30 years' experience in public land management, 11 years' executive management experience and acted as Chief Executive Officer of Parks Victoria for one year. He is currently a Director of the Victorian Fisheries Authority and also sits on the National Parks and Wildlife Advisory Council, and   has previously held directorships of Alpine Tourism (Deputy Chair), Destination Gippsland, the Gippsland Coastal Board, and the Alpine Resorts Coordinating Council. Chris holds a Bachelor of Forest Science. He is a Graduate of the Australian Institute of Company Directors and a Fellow of the Williamson Community Leadership Program.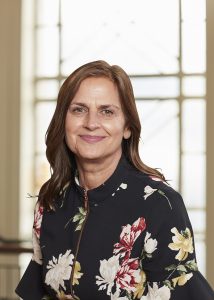 Nicola Hepenstall
Appointed 1st October 2019
Nicola Hepenstall is a highly skilled strategist with extensive experience in C-suite leadership roles, holding Executive Director and Non-executive Director positions spanning marketing services, research, education and member organisations. With over 25+ years experience in evidence-based consulting, she has worked with State and Federal Government departments and many of Australia's largest companies helping them navigate the complexity of the communications environment and develop strategies to enhance business and social outcomes. Ms Hepenstall holds a Bachelor of Arts (Honours in Psychology) and is a Graduate of the Australian Institute of Company Directors.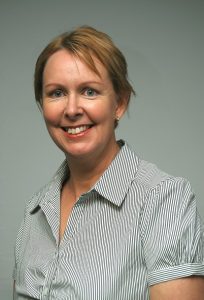 Jennifer Ryan – BEng(Civil), MBA, GAICD
Appointed 1st October 2019
Jennifer Ryan is a Civil Engineer, and has more than 25 years' experience in the water and civil infrastructure industries.
She has held senior leadership positions in both government utility and private construction sectors, delivering multi-million dollar capital works programs throughout Victoria and ACT.
Jennifer has achieved project and industry awards during her career, including the CCF Training Awards 2017 Women in Civil, Excellence Award, and the NAWIC Awards 2012 (Vic & Tas) for Outstanding Achievement in Construction.
She holds a Master of Business Administration (Technology Management), a Bachelor of Civil Engineering and Computing, and is a Graduate of the Australian Institute of Company Directors.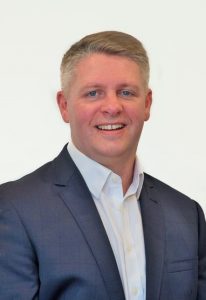 Nick Fleming – BE(Hons) PhD FIEAust GAICD
Appointed 1st October 2019
Nick is a chartered engineer, management consultant and executive educator. He brings to the board 28 years professional experience working with the private and public sectors across Australia, New Zealand, south-east Asia, the UK and Americas. During this time Nick has held local, international and industry leadership roles and received many related awards. In particular, Nick brings a proven capability for strategy, innovation, complex problem solving and leadership of change. He has a strong social ethos and commitment to excellence and positive impact. Prior to establishing his own advisory firm, Nick was the Director of Business Innovation at Jacobs Group (Australia) and before that the global Chief Sustainability Officer for SKM. Nick previously sat on the board of the Infrastructure Sustainability Council of Australia (ISCA) and is currently a non-executive director of Engineers Australia. Nick also delivers executive education on complex public problem solving, systems thinking and effective policy implementation as a member of faculty at the ANZ School of Government.
Role of The Board
The Board of Directors, who are appointed by the Minister for Water, operate under the provisions of the Water Act 1989 and have responsibility for the governance of the Corporation, to provide strategic direction and accountability for the performance of South Gippsland Water. Responsibility for ongoing operation and implementation of strategy is delegated to the Managing Director and Senior Management Team.
The Board meets on the fourth Thursday of each month and on other occasions as required. Follow the link to the Board meeting overview August 2016
Our Management Team
Managing Director – Philippe du Plessis
Philippe is responsible for direction of the Management Team and the corporate and strategic functions of South Gippsland Water. These include strategic relationships, strategic marketing, the Corporation's performance and image, information technology, OH&S, awareness of future trends in the water industry and contact with the Corporation's key stakeholders.
General Manager Corporate Services – Jessica Armstrong  
Jessica manages finance and accounting and risk management. The key responsibility of the General Manager Corporate Services is that of custodian of the Corporation's assets and financial resources on behalf of all stakeholders.
General Manager Infrastructure and Planning – Mark Lynch
Mark is responsible for the planning, direction and management of the Corporation's Capital Works Program incorporating a broad range of projects. Other functions under this role include asset management, managing the Corporation's Urban Water Strategy including the Drought Response Program, and engineering and technical services.
General Manager Operations – Ravi Raveendran
Ravi manages the Corporation's operational functions including Water Treatment Plants, Waste Water Treatment Plants, and water and wastewater services delivery infrastructure. His responsibilities include compliance with water and wastewater quality guidelines, ongoing quality monitoring, operations improvement, site safety, environment and catchment management, and specialist services to major customers.
General Manager People, Culture and Customer – Annette Katiforis
Newly established in April 2017, the General Manager People, Culture and Customer role provides strategic advice and programs relating to: leadership and management capability, diversity and inclusion and other cultural focuses; workforce planning and design; contemporary human resources operations; and, contemporary and attuned customer service strategy and operations.