Each year, National Water Week is celebrated during October, aiming to inspire individuals, communities and organisations across Australia to understand and take action to help protect and conserve our most precious resource – water.
Access to clean water is hugely important to our daily lives, and it's up to all of us to protect our water environments and resources and use water wisely.
To learn more about National Water Week, go to the Australian Water Association's National Water Week page.
2022 Theme: Our water stories
This year's National Water Week theme 'Our water stories' invites us all to reflect and share our own individual connection to water.
Your story could be of a favourite watering hole, beach to walk along, or a shoreline to surf. Maybe it's sitting quietly by a river or just drinking that first glass of water in the morning. What 'springs' to mind when you hear the word WATER?
As part of our National Water Week, students are encouraged to tell their water story through a colourful A3 or A4 poster, preferably in landscape format. Learn more about our 2022 NWW Poster Competition below.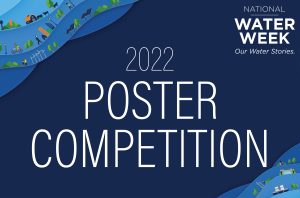 Click here to enter our 2022 National Water Week poster competition! Find information about how to enter, conditions of entry, prizes and see previous winning posters…
Tours & Presentations
For schools in South Gippsland Water's service region, the Corporation offers FREE tours to their local Reservoirs, Water or Wastewater Treatment Plant and classroom incursions. South Gippsland Water will also provide a representative to present at your community group meeting.
Contact the Communicaiton Team for further questions on our education programs, media@sgwater.com.au