Burra Foods and South Gippsland Water – committed to our region's future
Tuesday, October 17th, 2023
Burra Foods and South Gippsland Water have signed a 15-year agreement that will bring multiple benefits to our region.
South Gippsland Water Managing Director Robert Murphy said the trade waste agreement would assist one of our region's major employers to grow into the future.
"We've been working with Burra Foods over the past three years to find ways we could assist them as a business to manage their wastewater services."
"We're proud to announce we've reached an agreement that will see us both significantly invest in Korumburra to ensure their business's continuity and improve the local environment."
Burra Foods CEO Stewart Carson said the agreement provided security to the business.
"It will enable us to expand and grow our business. For more than 30 years we've been delivering quality products to the global dairy market."
"Gippsland is the source of one quarter of Australia's milk. Our partnerships with our farmers and suppliers such as South Gippsland Water are integral to us."
"As a specialist manufacturer of high-end, specialised dairy ingredients, we pride ourselves on tailoring unique solutions to meet our customers' requirements."
"This agreement will enable us to continue to deliver these products into the future and meet any changes to the marketplace."
"We love our region, our workforce and our communities. Korumburra is the heart of South Gippsland and our business. It's why we're proud to call ourselves Burra Foods."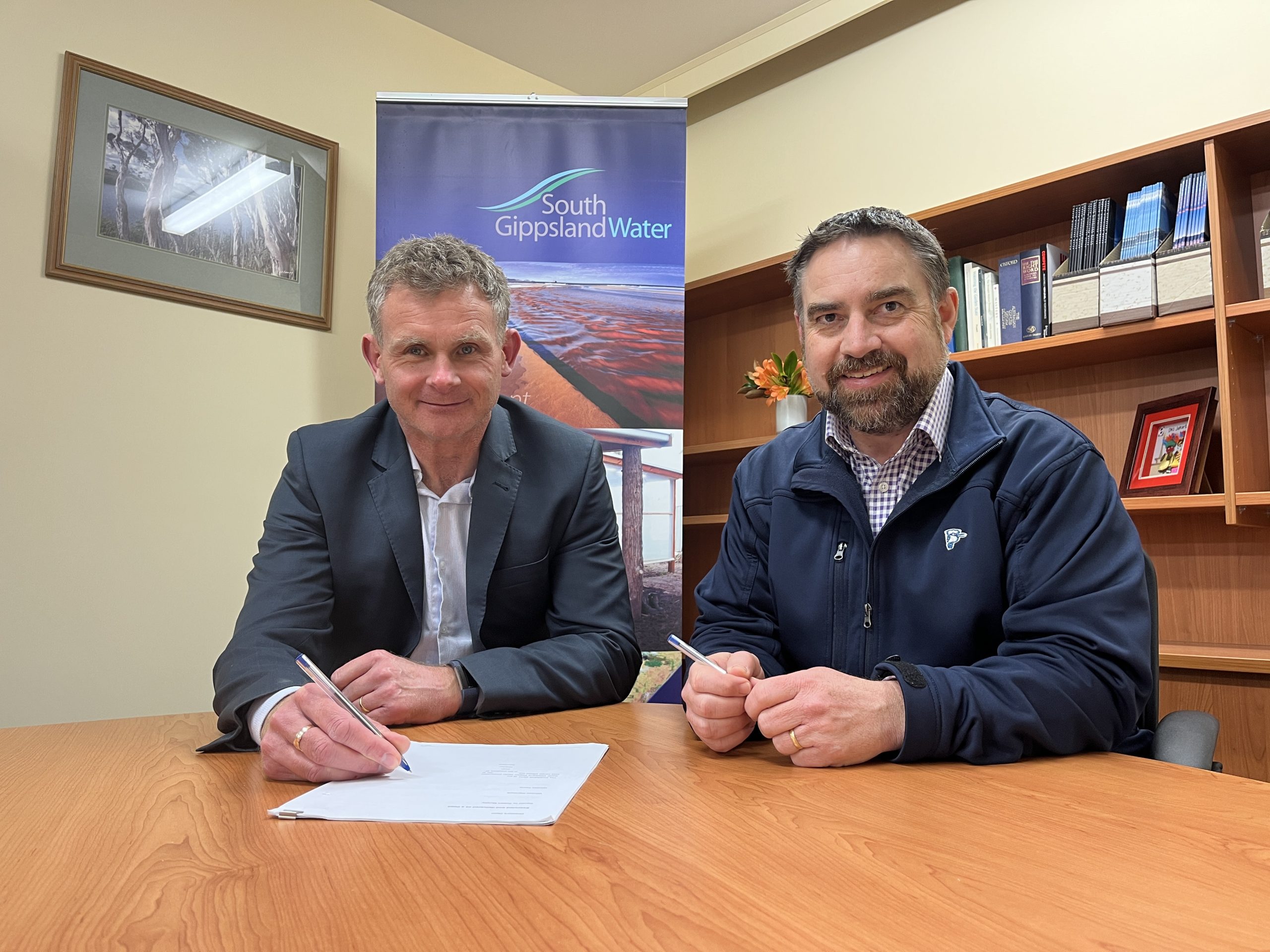 Download