Remote learning, yet still making a splash for Water Week
Monday, October 19th, 2020
Every third week of October, National Water Week makes a splash across Australia, inspiring individuals, communities, and organisations to work together to build awareness around the value of water. Access to clean water is hugely important to every aspect of our lives, and we must do our best to protect our water environments and resources, and use water wisely.
This week South Gippsland Water is celebrating National Water Week, October 19th to 25th and the theme this year is 'Reimagining our water future'. Despite remote learning last term, students from across South Gippsland and Bass Coast submitted poster entries to our Annual Poster Competition
South Gippsland Water wants to thank students and teachers for their participation. The commitment shown to participate and complete their artworks remotely has been outstanding and all participants have been highly commended.
South Gippsland Water are highlighting some of the standout artworks in a short video which can be viewed on our social media platforms.
Many thanks to the students and teacher's for their hard work and wonderful artwork.
Some of the standout entries this year were; (Top:Bottom)  Malaika Grade 5/6 Welshpool & District Primary School, Imogen Grade 5/6 Saint Joseph's School Korumburra and Natasha Bass Coast Specialist School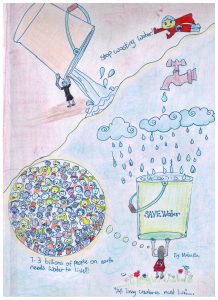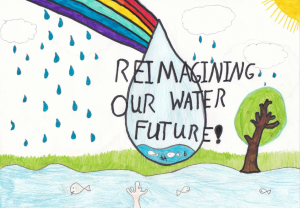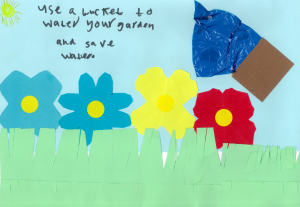 Download