Monday, September 17th, 2018
Poowong and Korumburra – Call for Steering Committee Members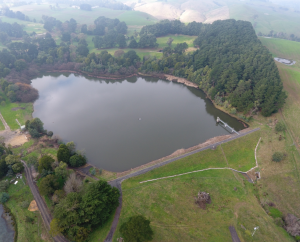 South Gippsland Water has received a great response from the community to assist in determining the future use of the reservoirs that currently supply water to Korrumburra, Poowong, Loch and Nyora. The Corporation are forming a Steering Committee of interested community members and stakeholders who will explore possibilities, and evaluate options generated by the process.
South Gippsland Water Managing Director Philippe du Plessis commented today, "The future use of the reservoirs is an important final stage of the Lance Creek Water Connection project. We are looking to complete this identification, evaluation and recommendation process in partnership with the local community and stakeholders".
South Gippsland Water are calling for interested persons and groups to join the Steering Committee who will be provided with information and resources to enable a thorough evaluation of the preferred options. The evaluation process will aim to achieve a balance between community preference, regulatory requirements and cost.
It is envisaged this process will commence with a public tour of the sites mid-October 2018 and run to June 2019, consisting of approximately six meetings held at times and locations most suitable to the Committee. A final recommendation will be presented by the Committee to the South Gippsland Water Board of Directors for consideration.
Four existing reservoirs located across the area will no longer be required by South Gippsland Water once Lance Creek Water Connection is completed and providing a secure water supply to the area. The four reservoirs vary in location and size. Korumburra's water is currently supplied by:
Belleview Creek Reservoir, rural location and 359 mega litres
Coalition Creek Reservoir, adjacent to the Korumburra Golf Club and 143 mega litres
Ness Gully Reservoir, rural location and 73.5 mega litres
Poowong is supplied by the Little Bass Reservoir which is adjacent to Soldiers Road, Poowong and 226 mega litres.
A range of regulations and complexities are associated with managing the reservoirs, which are currently subject to stringent Dam Safety requirements. This project is an exciting opportunity to further understand potential outcomes for each reservoir, associated catchment areas and water allocation that satisfies the guidelines and are a benefit for the local region.
Mr du Plessis concluded, "When thinking about the future use of the reservoirs it is important that community expectations are met for the long term. The Lance Creek Water Connection and the additional water within these reservoirs provide water security, and a platform for regional enhancement and growth, as well as economic development across the region. Evaluation of the options and guidance with regard to the future uses of the reservoirs is best completed within a partnership such as this engagement process".
The Corporation is committed to keeping all interested persons up to date, it is envisaged the process will run to June 2019. Thank you to groups and individuals who have expressed interest. Further information and an expression of interest to participate form can be found at https://www.sgwater.com.au/rethinking-reservoirs/ or contact Ros Griggs on 5682 0422.