Water Week – Poster Competition
Monday, October 19th, 2015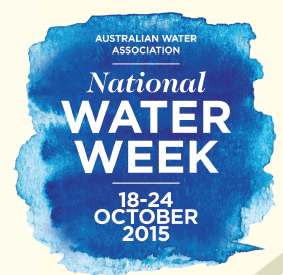 This week, South Gippsland Water is celebrating National Water Week, from the 18th to 24th of October. The theme of this year's
event is 'Water Innovation for Future Generations'. Our next generation of young minds got involved to create some wonderful poster's for South Gippsland Water's annual poster competition and calendar once again.
This year the standard was extremely high, with one local student recording a second place at the state level judging of the competition run by the Victorian Water Industry Association.
Ameya, from Wonthaggi North Primary School, received second place at state level for the below poster which shows the green hills of South Gippsland and local beaches – An impressive poster for the grade 1&2 category!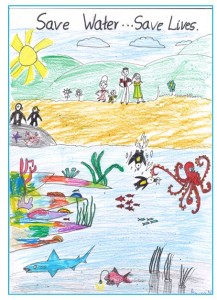 Ameya's poster will feature in this year's calendar and she will also receive prizes from South Gippsland Water and the Victorian Water Industry Association. Congratulations Ameya.
Students from a number of schools participated in this year's competition including Saint Joseph's School Wonthaggi, Fish Creek & District Primary School, Wonthaggi North Primary School, Welshpool & District Primary School, Tarwin Valley Primary School, Tarwin Lower Primary School and South Gippsland Specialist School.
Thank you to all the students and teachers for all their hard work and creativity, South Gippsland Water staff thoroughly enjoy the chance to view all the wonderful entries received.